August 2021 Webinar Recap - Here's what you missed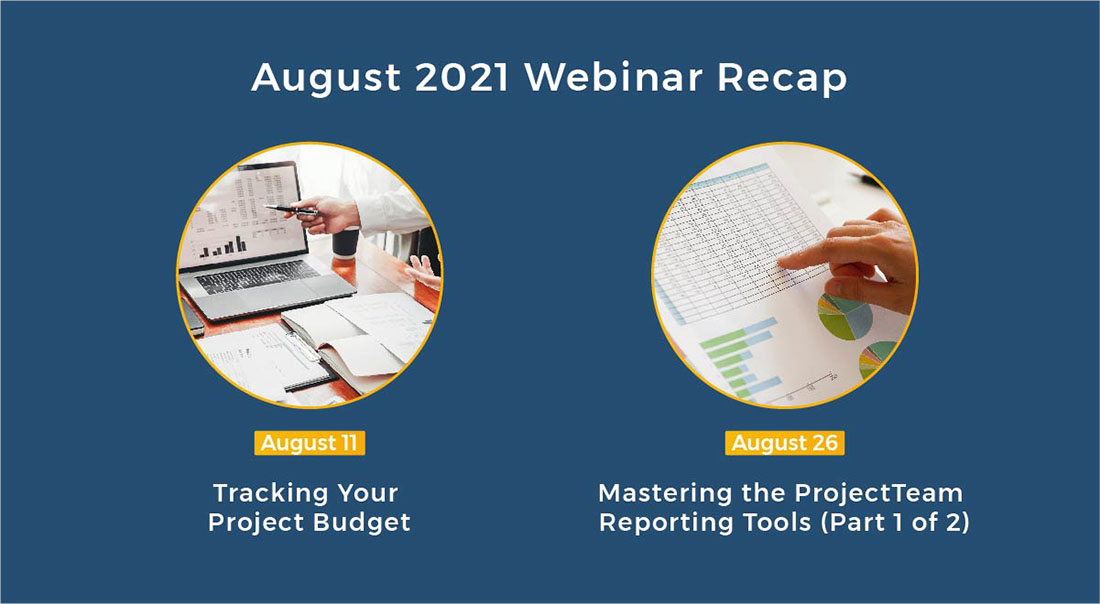 August 2021 Webinar Recap - Here's what you missed
In August, we took a deep dive into some of the most asked about features of ProjectTeam.com including budget management and reporting. The budget-focused webinar shows examples of how to import your account codes and budget items and track everything against your original budget. The reporting webinar was the first in a two-part series and focused on introductory topics.
August 11 - Tracking Your Project Budget
We started this webinar as if we had just created a brand new project. We set up our account code segments, imported a list of account codes, tied each account code to an original budget item, and then created budget amendments against those items. Near the end of the webinar, we also showed how to roll up all your project data into detailed reports with groups, filters, sorts, and more.
August 26 - Using the Powerful Reporting Tools (Part 1 of 2)
In this webinar, we focused on the powerful (but easy to use!) reporting tools inside of ProjectTeam.com. We showed how to set up a basic report in just a few clicks but then added styles and conditional formatting to add even more value to our report. The end result was an easy-to-understand report that we can rely on throughout our project.