Building Momentum in the Construction Industry Post-COVID-19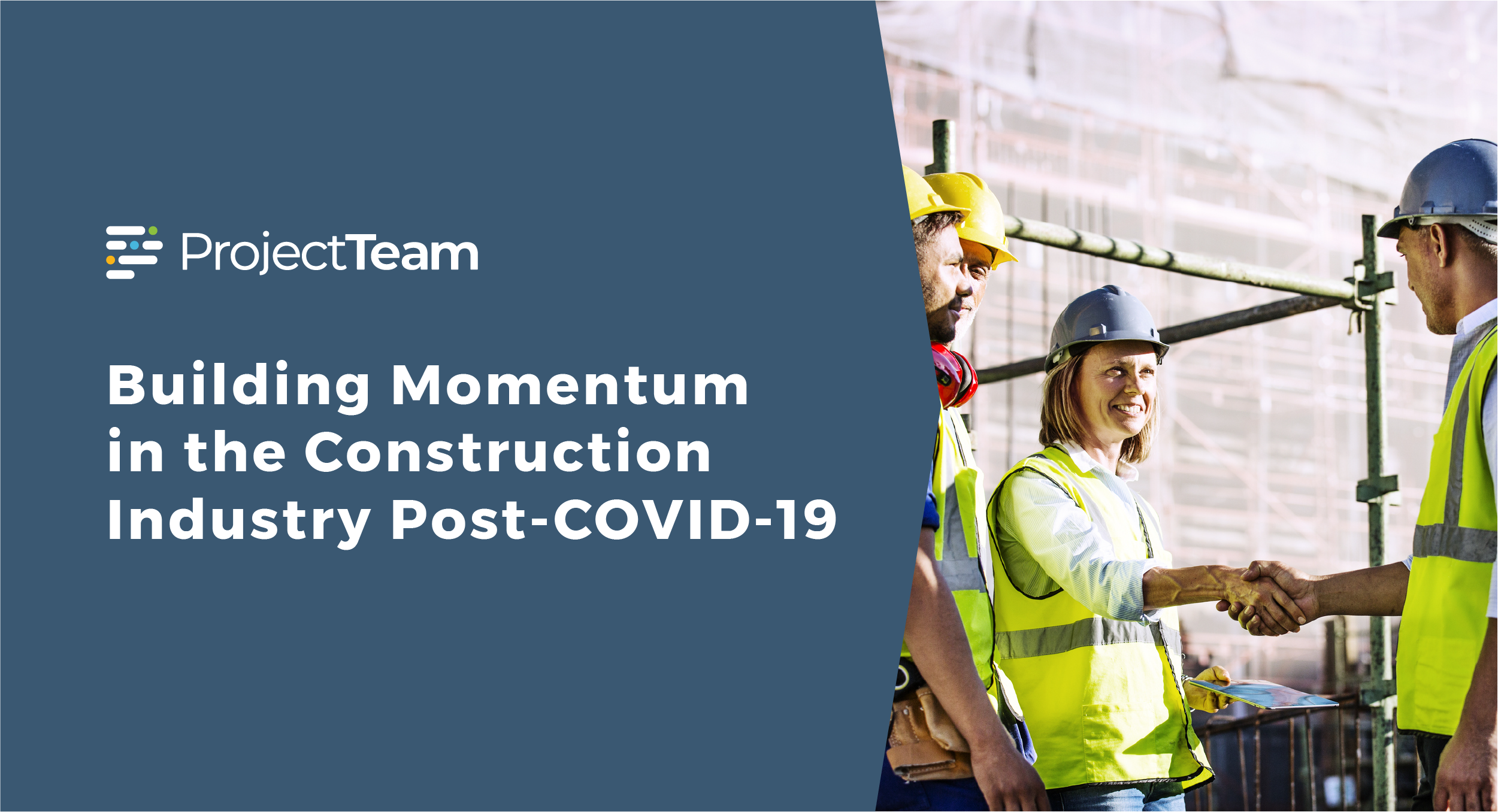 Building Momentum in the Construction Industry Post-COVID-19
Jake Glasscock
The whole world came to a halt when the global pandemic hit in early 2020. The construction industry was no exception. Demand for new construction decreased and new safety measures made it tough to field workforces that were willing or compliant on projects. However, construction is a resilient industry built upon the hard work of individuals and organizations working together to complete projects in an organized and timely manner. As restrictions continue to ease up, we are finally seeing light at the end of the tunnel.

As we look towards the post-COVID economy, there are many positive signs emerging in many key areas. These include a decrease in unemployment and an increase in construction spending. Projects that were sidelined last year are coming back and receiving new funding.

About halfway through the year, the industry has already seen a significant increase in work compared to the last calendar year. Countries around the world, including the UK and the United States, are emphasizing infrastructure after a year where their infrastructures were tested due to a global pandemic. This is good news for construction companies worldwide, as it means funding for public projects and commercial builds will increase, adding more opportunities and competition to the market. Governments around the world are putting a large emphasis on private sector construction as well as public projects such as roads, highways, and water projects. All of these should lead to a much higher-performing year for the industry overall.

Despite the tough 2020, several specific construction industries in the US are expected to continue their bounce back in a strong way in 2021. Some of the specific sectors that are expected to surge in 2021 include residential, industrial, and commercial construction. Additionally, niche industries such as the building of additional/better-equipped medical facilities are expected to play a large role in the recovery as well. There was some short-term damage to the industry stemming from Covid-19, but overall long-term prospects still remain strong. Overall, the US construction industry is expected to grow by over 15% in 2021, which is significant growth in a time that economic recovery is vital for individuals and organizations alike.

Construction companies across the world continue to posture themselves for a major bounce-back that has already begun. As the world returns to normalcy, we can expect long-term construction projects to remain at the forefront as well. This bodes well for the continuing growth that we are seeing in the construction industry. As previously outlined, although construction was one of the hardest-hit industries during the pandemic, the sector is expected to continue its bounce back in a major way throughout 2021 and into 2022. There are most certainly brighter days ahead for everyone in the industry, and the prospects for the recovery and the future of construction are exciting.
The pandemic emphasized the need for collaborative project management solutions such as ProjectTeam. The ability to create and distribute project information in a quick and easy way and share with project participants in an instant continues to be key as we move past COVID. If you'd like to learn more about how your team can increase collaboration and improve project efficiencies, download our Free Buyer's Guide today.