September 2021 Webinar Recap - Here's what you missed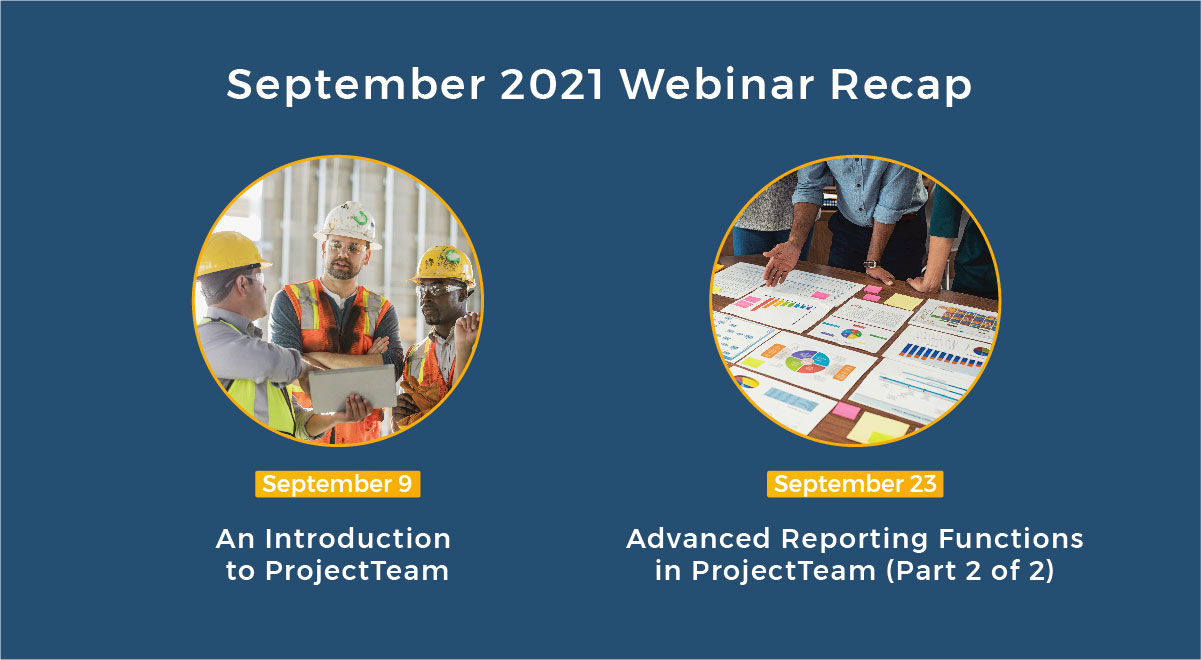 September 2021 Webinar Recap - Here's what you missed
In September, we continued to see an increase in the number of webinar attendees. For our first webinar, we took a step back and hosted an "Introduction" presentation for all the new users that signed up over the summer months. Near the end of the month, we took a deep dive into advanced reporting features to help those of you who have been with us for a while and were looking to sharpen your skills in reports and dashboards.
September 9 - An Introduction to ProjectTeam
Our "Introduction Webinar" is the perfect opportunity to get a general overview of ProjectTeam.com. In this webinar, we covered basic navigation, viewing forms, commenting, adding attachments, and more. If you are new to the system, we recommend you watch this overview presentation.
September 23 - Advanced Reporting Tools (Part 2 of 2)
This was the second webinar in a series that focused solely on the reporting tools inside ProjectTeam.com. Our first webinar ( linked here ) covered reporting basics such as general setup, defining sections, report styling, and running simple reports. In this most recent webinar, we worked together to build a budget report that pulled information from a variety of sources including Budget Items, Contracts, and Change Orders. We also did cell-to-cell math and used aggregate functions to get summary-level information.