ProjectTeam has a form for that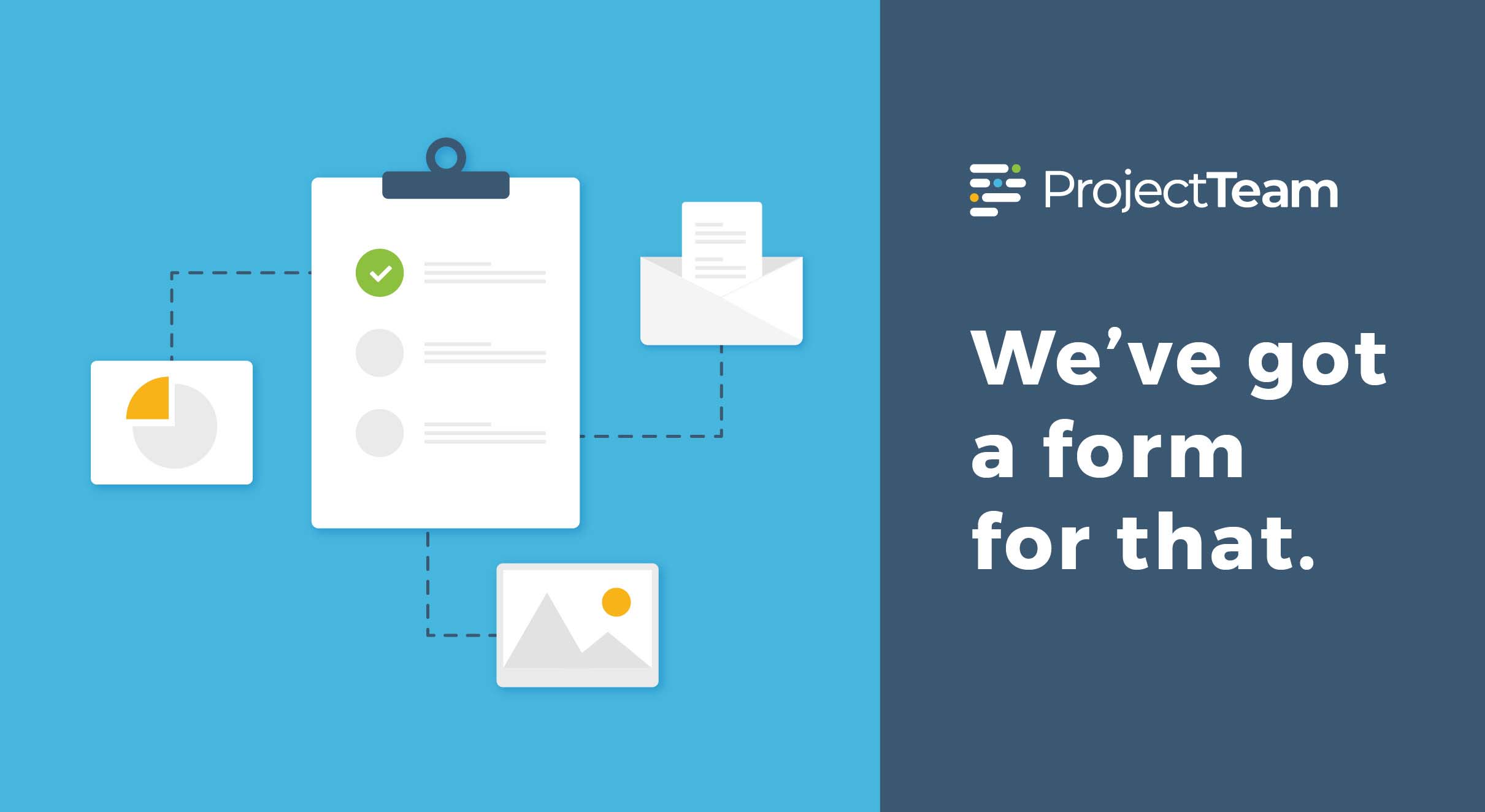 ProjectTeam has a form for that
One of the most common questions we get asked when a new company is evaluating ProjectTeam is "how do I track <blank>?". The <blank> is typically a unique type of daily field report, inspection record, risk assessment document, quality assurance form, or another specific document type. The company is usually using paper forms or some type of MS Excel spreadsheet to collect the data today.
There is almost always a great answer for that question in ProjectTeam because of the solution's configurable nature. ProjectTeam is an "exact fit" solution. That means users can configure forms, workflows, reports, and more within the application to match their desired business processes. There is a clear advantage in this model versus many of the static legacy solutions that still exist today.

ProjectTeam allows you easily create custom forms with fields for text, numbers, picklists, checkboxes, dates, links, and even tables. The fields you add are related to the type of data you want to collect. You can also assign permission access to each field to ensure only the appropriate people can view or edit.

While ProjectTeam has many industry-standard forms such as RFIs, Submittals, Contracts, Change Orders, Payment Applications, and more, you can extend the default functionality by adding your custom forms all from within the user interface (no support needed). All data within your projects, including any customizations you add, can be rolled into robust reports and dashboards.
Custom reports and dashboards can be configured with your logo and other branding elements to match the outputs your company needs. There is no limit to the amount of configuration you and your team can do in ProjectTeam.
---
Interested in learning more about how you can customize ProjectTeam to fit your needs? Register for a live demonstration.