ProjectTeam named Front Runner by Software Advice in 2020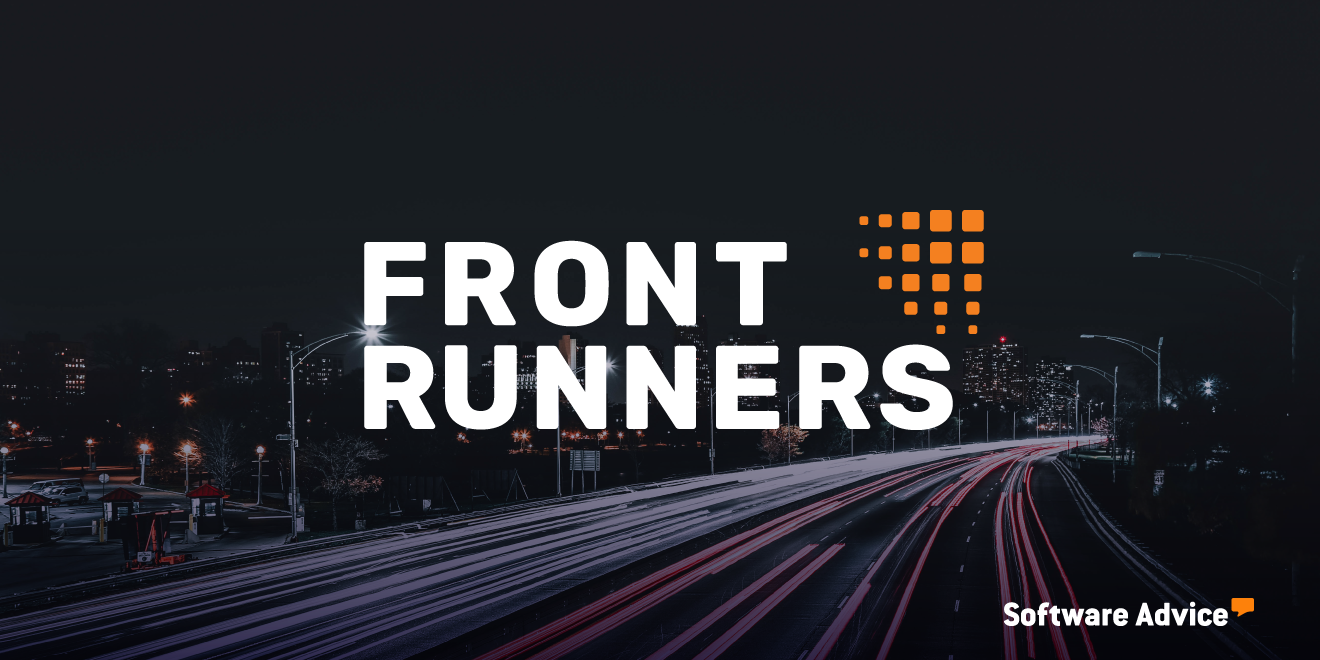 ProjectTeam named Front Runner by Software Advice in 2020
ProjectTeam has been named a Front Runner for Construction Project Management software by Software Advice for the second year in a row (2019, 2020). Front Runners is designed to help small businesses evaluate which software products may be right for them.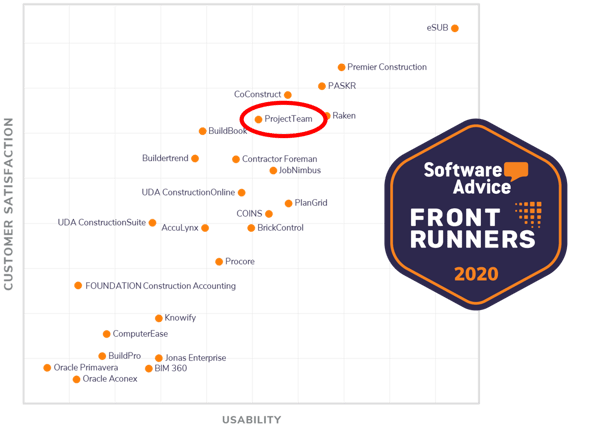 Front Runners is published on Software Advice, the leading online service for businesses navigating the software selection process. Front Runners evaluates verified end-user reviews and product data, positioning the top scoring products based on usability and user recommendations for small businesses. Front Runners for Construction Project Management software is available at https://www.softwareadvice.com/construction/project-management-software-comparison/#top-products.
To create this report, Software Advice evaluated over 231 Construction Project Management products. Only those with the top scores for Usability and User Recommended made the cut as Front Runners.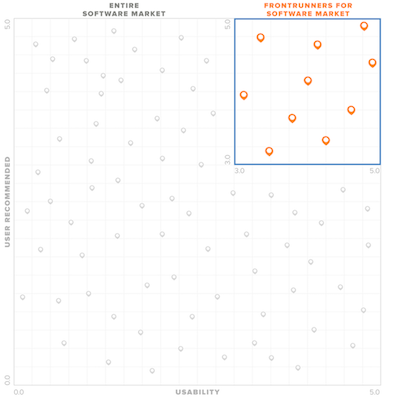 How are Front Runner products selected?
The gist is that products are scored in two areas—Usability and User Recommended—based on actual user ratings.
To be considered at all, products must have at least 20 reviews published within the previous 18 months, and meet minimum user rating scores. They also have to offer a core set of functionality—for example, project scheduling, project tracking and document management and control.
From there, user reviews dictate the Usability and User Recommended scores. Usability is plotted on the x-axis and User Recommended on the y-axis.
You view the full Front Runners for Construction Project Management report here. It contains individual scorecards for each product on the Frontrunners quadrant.
---
Required disclaimer: Front Runners constitute the subjective opinions of individual end-user reviews, ratings, and data applied against a documented methodology; they neither represent the views of, nor constitute an endorsement by, Software Advice or its affiliates.
About Software Advice
Software Advice is the leading online service for businesses navigating the software selection process. Advisors provide free, personalized software recommendations, helping companies of all sizes find products that meet their business needs. Software Advice also features objective research by industry experts and reviews from validated users, saving buyers time and resources. Software Advice is a Gartner company. For more information, visit softwareadvice.com.
Interested in learning more about ProjectTeam? Register for a customized demonstration.