Reporting in construction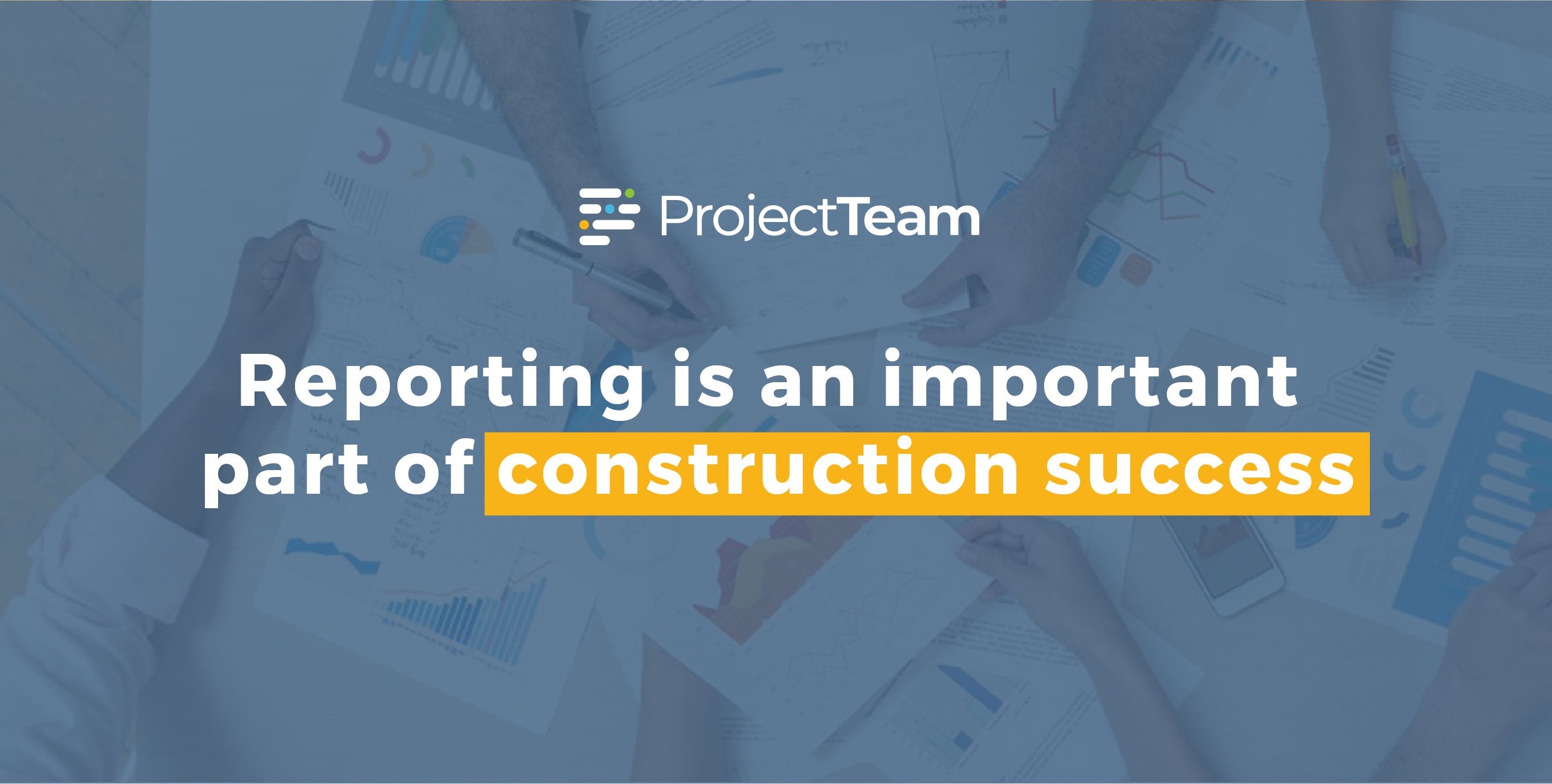 Reporting in construction
Jack DiBattista
The true purpose of construction project management software is not the ability to add data into the system, but the ability to get data out of the system in a meaningful way.
That's where reporting comes in.
Reports are valuable and essential tools for any construction business. They provide a means to track and analyze performance and overall health. Reports also help identify areas for improvement and opportunities for growth.
Traditionally, the thought of creating a new report can be scary. Establishing a new report used to require a master's level understanding of data structures and sometimes even involve "coding speak" such as query and SQL.
But that's not the case anymore. ProjectTeam allows users to quickly create detailed reports using drag-and-drop editing tools. To save time, you can also save reports to run them later without having to recreate them.
Most importantly, it's easy to get the data out of the system. Whether your projects require intermediate snapshots, reports for monthly progress meetings, or you just like to see your data in a particular way, getting your data out of ProjectTeam is simple. There are three common ways to export reports from ProjectTeam:
Users can manually export reports to file types like PDF, Excel, or CSV.

Users can manually email reports directly from ProjectTeam to any email address.

Users can schedule reports to automatically email to any email address on a recurring day and time of their choosing.
The last example, #3, is one of the most commonly used features of ProjectTeam.
Reports often contain detailed information about one or many aspects of your job in an easy-to-read format. Whether the report is about budget information, missing submittals, or recent safety incidents, getting the right data at the right time can save time and money.
As an example, let's say you have three reports that mirror the example above (budgets, submittals, and safety). In ProjectTeam you can combine all of these into a single output and set up a schedule for their delivery. You could set up the combined reports to deliver to you and another teammate's email inbox every Monday at 7 AM. That way, to start each week, you have a clear picture of the most important items to your job.
Construction reports document the progress of your projects and the data collected serves several important purposes. The information from your reports help guide strategic decision making, helping construction leaders to formulate budget and planning activities to keep the project schedule on track and true to budget.
Monitoring and reporting over time can help you identify problems and trends. Reports also work as a means of recording previous activities and help to define future growth opportunities by identifying already proven successes or what else could be done moving forward.
If you'd like to learn more about how ProjectTeam reporting can help you on your projects, schedule a free demonstration today.